2. Tweet Frequently
The Twitter feed moves fast. You can't afford to take breaks or go quiet if your goal is to gain more followers.
You need to consistently Tweet high-quality content that expands your reach, retains your existing followers, and brings new people through the door.
There are plenty of studies detailing exactly how often you should be posting, but the consensus sits between three and 30 times a day.
Since you're unlikely to be sitting in front of Twitter 24/7, it helps to build out a content editorial workflow that accounts for timely and scheduled Tweets. Scheduling ahead of time ensures you're always saying something.
Try creating a content calendar using a social media scheduling tool like Traject Social. Our scheduler offers several powerful Twitter tools that will make your life easier. You can use it to schedule your tweets all at once, so you get a week's worth of Tweeting done in just a few minutes.
3. Use The Right Twitter Hashtags
Think of hashtags as search engine optimization (SEO) for Twitter. When you use hashtags, you'll get your content in front of people searching for what you're posting.
If they like what you post, you might end up with a new follower.
Need help finding hashtags to use?
Just use the same methods you use for keyword research: Look at what your competitors are hash-tagging, do a search on Twitter, and get a feel for what's popular in your client's industry.
An easy way to get your content in front of new eyes is by engaging with other Twitter users.
When you reply to other Tweets, your response will be linked to the original post as a chain, giving you free publicity. It'll also show others who come across the Tweet that you're actively engaging with people in your industry.
Just make sure your client's responses are (as with any content you push) high-quality.
Another way to piggyback on other people's audiences is by including other brands and influencers in your blog content.
For example, if you run a travel blog, write a roundup of the best travel podcasts to listen to in 2020. Then, Tweet the article and @ mention all of the included podcasts — there's a good chance at least one of the included podcasts will retweet!
An easy way to organize client efforts around engagement is to create Twitter lists. Over the years, I've added WordPress community members to my WordPress is Best list to keep tabs on them.
As a bonus, many other Twitter users have found my list valuable enough to subscribe to. Making curated Twitter lists is an excellent service to your community that simultaneously keeps your Twitter profile front and center.
Find thought leaders in your client's industry and regularly engage with them. In the future, you may be able to leverage the connection for other marketing initiatives.
5. Incorporate Visual Content In Your Tweets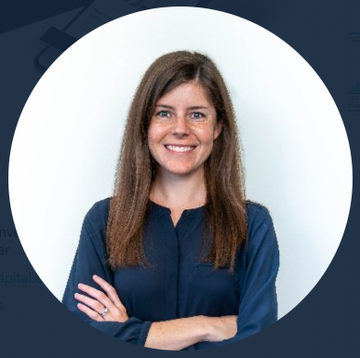 Adding photos, GIFs, videos, and other visual media to your posts is an easy way to get more Twitter followers.
Visual content is proven to increase engagement on your posts — Tweets with images receive, on average, a 35% boost in retweets compared to those without.
Visuals help your client's content stand out in a crowded newsfeed. You can start with something as simple as hand emojis pointing at links or checkmark emojis on a bulleted list.
As time goes on, you can up your image game with a tool like Canva. You can even create high-quality visuals directly in Traject Social with our streamlined Canva integration.
6. Optimize Your Twitter Profile
The first things people see when loading your client's Twitter account (or hovering over their Twitter handle) are the bio, cover photo, and profile picture.
So with that in mind, make sure these are super polished and make a good impression.
A Twitter bio should show off achievements and products, as well as incorporate relevant industry keywords. This bio will tell potential followers what a brand is all about and entice them to learn more.
The same goes for a Twitter cover photo.
Shamelessly fill the cover photo with self-promotion. Make it a visual extension of your client's bio. For example, if your client mentions their latest product in their bio, show it off in the cover image.
7. Promote Twitter Through Your Website And Newsletter
When in doubt, turn to your client's other followers for support on Twitter. Bring attention to their Twitter account with an icon featured on their website, newsletter, and other social media profiles.
Just grab a free social button pack and start embedding — Twitter even has a free set on its developer page.
Plaster these on your blog posts, website footer, and landing pages. Chances are, people who love your content will jump at the opportunity to get more of your insights via Twitter, too.
8. Pin Tweets With Care
You can only select one tweet to pin to the top of a profile at any given time — choose wisely.
Consider pinning a popular piece of owned content. You can also showcase a highly engaged post as social proof, enticing others to visit your feed to interact with it.
Alternatively, maybe you have an exciting announcement or timely happening worth pinning. I'll occasionally use the pinned placement to draw further attention to writing research I'm conducting.
Whatever you pick, make sure it's high-quality and provides a good representation of what your client's brand is all about. After all, this is likely the second thing a potential follower will see after checking out the Twitter bio.
9. Avoid Too Much Twitter Automation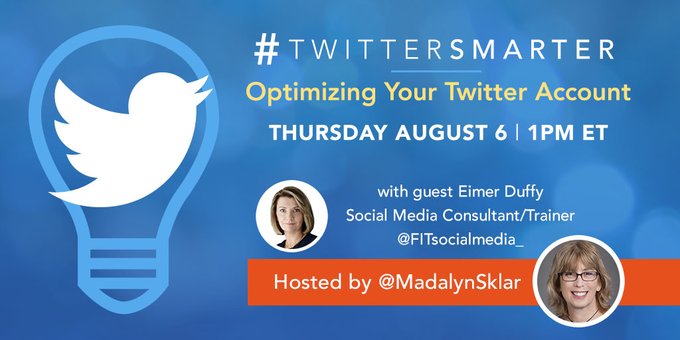 People are obsessed with automation these days. And for good reason when you consider the time savings and productivity benefits.
However, on a platform like Twitter, which thrives on organic, fast-paced chatter, the last thing you want is to seem contrived.
Do not, under any circumstances, auto-Tweet or direct message new followers.
An automated "thank you for following" message might seem polite, but it comes off as disingenuous. It's a big turnoff for the majority of diehard Twitter users.
10. Explore Twitter Chats
Twitter chats might take a little more organization to execute than your run-of-the-mill engagement strategies. When done right, the effort can pay off.
You can host a Twitter chat or partner with relevant thought leaders for further amplification. Either way, this tactic is a great way to increase visibility and build long-term connections.
We've broken down how to go about trying Twitter chats for the first time, alongside other Twitter marketing strategies worth experimenting with.
11. Be Authentic (And Not Overly Corporate)